Bkash job circular 2023 Attractive salary
Bkash job circular 2023 Attractive salary
Manager, Operational Risk Management
The purpose of the job is to assist in operational risk management.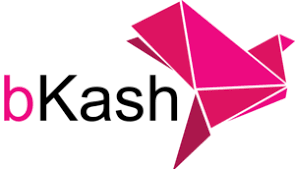 Key Responsibilities / Input

• Assist in establishment of operational risk management framework within the organization (involving relevant functions) considering a fast-paced and dynamic operational environment within the company
• Assist in prioritizing business operation in line with the company strategy, regulatory compliance, product and service delivery
• Assist in defining and updating the operational risk tolerance / appetite limit
• Recommends, manages, and monitor implementation of required changes to business operations.
• Maintaining and updating organization's operational risk bucket on regular basis

• Communicates with multiple departments and levels of management in order to resolve existing and potential operational risk exposures of the company.
• Develops remediation strategies with relevant operational team to mitigate risks associated with the operation
• Conducts impact analysis on the existing and potential operational vulnerabilities to protect the business operation
• Periodic reporting on significant risk and vulnerabilities trends along with mitigation strategies
• Follow up and monitoring of operational risk mitigation status and update the risk bucket

Education Qualification :-

• Bachelor of Business Administration (BBA) in Finance, Marketing, Bachelor of Science (BSc) in Economics
Experience :-

• 6 year working experience
• Research and Development, Risk Management, Strategy Planning
• Banks, E-commerce, Investment/Merchant Banking, Manufacturing (FMCG), Multinational Companies, Telecommunication

Age:- 28 years
• Academic Qualification: Graduation or Post-graduation from reputed local or international university in business discipline, technology, finance and accounting. Candidate having professional certification e.g. CIA, CA, ACCA etc. will get more preference
• Job experience in relevant industry:
• Minimum of 6 years of work experience in process and policy development, core business operation, risk management, internal control and compliance, internal audit and advisory role for any local and multinational organization
• Relevant consulting or industry experience, preferably in a professional services environment or MNC

• Solid experience in business operation, process and policy, advisory, internal control, compliance and risk management
• Experience in managing, building, or adapting a risk management framework
• Experience in internal control, governance, risk management
• In depth knowledge on risk mitigation techniques that are appropriate for use in complex, service based environments.

• Ability to effectively exchange information in a clear and concise manner. Present ideas, report facts and other information, and respond to questions as appropriate
• Ability to exercise discretion when communicating outside of department
• Ability to comprehend the consequences of various problem situations and address them
• Apply the principles of logical thinking to define problems, collect data, establish facts and draw conclusions
• Capability to approach problems as challenges and deal with them constructively
• Ability to deal with ambiguity and adjust work methods to multiple demands and shifting priorities
• Strong analytic and problem-solving skills; ability to learn quickly and solve poorly-defined problems

Working location :- Dhaka
Salary :- Not specific
Deadline :- 14/09/2023
Bkash job circular 2023 Attractive salary Bkash job circular 2023 Attractive salary Bkash job circular 2023 Attractive salary Bkash job circular 2023 Attractive salary Bkash job circular 2023 Attractive salary