Bone-strengthening foods
The two main components needed for strong bones are calcium and vitamins. Calcium helps build bones and teeth, and vitamins regulate calcium absorption and production. These nutrients are very important for young people but they are useful even with age. Osteoporosis can lead to brittle bones. Getting adequate amounts of calcium and vitamin D can reduce the risk of osteoporosis and prevent bone fractures. We will look at some foods that contain these nutrients, in addition to calcium and vitamins, magnesium, omega 3 fatty acids, and vitamin A, vitamin C, and vitamin K, which help build bones.
Most people take vitamin D from sunlight but there are some foods that provide vitamin D such as yogurt. One cup of yogurt can meet the daily requirement of calcium. You can eat a cup of yogurt every day to make up for the calcium deficiency.
One of the best sources of calcium is milk which strengthens the bones. 8 ounces of fat free milk contains 90 calories and is able to meet the daily requirement of calcium. So you can eat milk every day to make up for the calcium deficiency.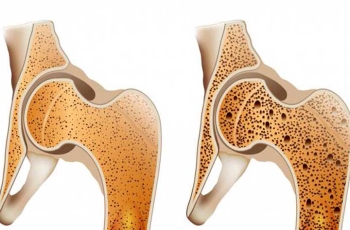 Figs are one of the foods that contain essential vitamins for bones. Figs contain essential vitamins and minerals. One cup of fig stew contains 160 mg of calcium and vitamin C, vitamin K. Raw figs are low in calories and high in fiber. A pair of raw figs contains 24 mg of calcium.
Read More:- Which foods contain vitamin-K ?
Spinach is an excellent source of vegetable nutrients. It is good for the rate because it contains a lot of calcium and vitamin A, vitamin C and vitamin K. Spinach is delicious and low in calories. So everyone should have spinach in their diet.
Just 1.5 ounces of cheese can meet 30 percent of the calcium requirement. Cheese contains a small amount of vitamin D.
Oranges are rich in vitamin C which is needed for collagen formation and contributes to bones. Oranges are a good source of vitamin A which is essential for the growth of skeletal system and cell division.
Also the foods that need to be eaten to keep the heart healthy are nuts, soybeans, greens, fish, tomatoes, sweet pumpkin seeds, sweet peppers, powdered almonds etc.
Bone-strengthening foods Bone-strengthening foods Bone-strengthening foods