World Health Organization (WHO) job circular 22
World Health Organization (WHO) job circular 22
World Health Organization (WHO) invites applications from the interested and eligible candidates for the following positions under following contractual modalities.
Name of Organization:- World Health Organization (WHO)
Vaccine & Logistic Management Assistant / SSA
Microbiologist I SSAJNICI
Consultant, COVID-19 vaccination preparedness and response plan / SSA
For further details on submission of applications including detailed post description please visit our websites
More Jobs:- Codec job circular 2022
Qualified female candidates are highly encouraged to apply.
WHO has a smoke-free environment and does not recruit smokers or other tobacco users.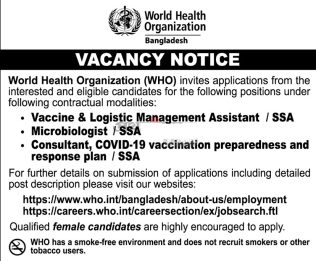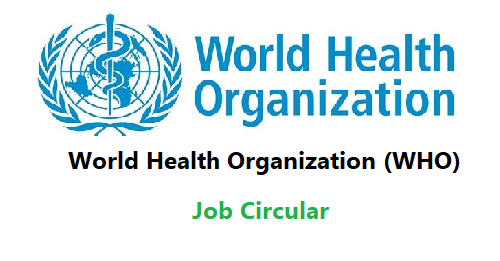 World Health Organization (WHO) job circular 22